About me
It would be nice to say that the second I appeared on this planet, I instantly began taking photographs that were far better than Henri Cartier-Bresson - however this is not the case. Ever since my parents gave me my first film camera at the age of eight I have been playing with cameras, and in the past ten years I have homed in on a few of the skills that I have learned. My photographs are not great, but I enjoy looking at them - sometimes. Hopefully my skills will continue to develop... anyway, I am guessing no one is really reading this so below are my hundreds of *cough* awards and qualifications

On a serious note, I hope you enjoy my work.
Powered by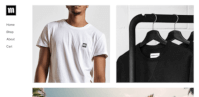 Create your own unique website with customizable templates.